Questions and Answers
Question from Walter Poh, May 22,2000:
1) Who is included in the 1st swim wave?
Slower swimmers and slower finishers. This is only because we wish to clear the course a little earlier and this worked very well the first year.
2) Is the swim portion really closed 40 minutes after the men's start?
In other words, the men have 40 minutes to complete the swim portion?
If you go in the first swim wave you have 1:25 to finish the swim portion.
The other cut off times are enforced and you need to be able to make them
I may have difficulty completing the swim portion in 40 minutes and
would like to know before I enter.
If you can make the 1:25 for the swim and the other cut off times
then I think you should enter the event.
Question from Jack Carlson, torch light supplier, May 10,1999:
Mr. Thibault.
I am about to send you my entry for the Half Ironman taking place June 27/99. I have just one question and that is why does the N.B. Half Iron choose to offer individual categories with 10 year age grouping rather than the normal 5 year age groupings used by practically every other race not only in B.C.and Canada. but world wide as well? It can hardly be considered an "even playing field" when you may be competeing with athletes up to 10 years younger. Case in point; looking at the results from the 1998 race, I see that Jim Aberdeen, who has been the provincial age group champion (45-49) for at least the last two years and maybe more, could do no better than 5th.
Answer:
Jack,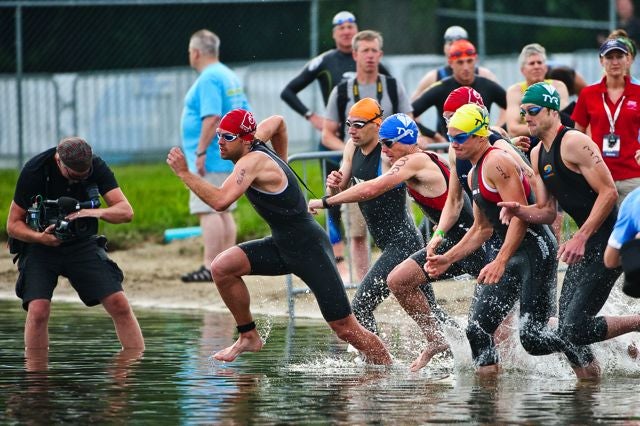 Good Question. The age group question is one that we look at each and every year. Our race is unique in age groups but by no means the only race that has age groups like this. There are several other races that have 10 year age categories in Canada (I don't have time to look them up right now). The oldest race in Canada the SriChimnoy in Victoria, now in it's 20th year, has two categories–under 50 and over 50. With our race the race is so competitive that 42 and 43year olds have placed top 10 on several occasions. IF it was entirely up to me I would have the age categories as 18-45 years old then every 5 years after that. I don't think that BC is ready for that yet. The main reason for our age categories has to do with the prizes that are supplied by our main sponsor NewBalance. We don't give out ribbons, brightest colour flashlight in the world or medals for placing but instead merchandise from NB. The first year that we did this race we wanted to be sure that we would have enough prizes. I would have thought that after a while that the reliability of having enough prizes would become a sure thing. What has happened is that sponsorship is harder and harder to get every year and we are still struggling. We cannot be sure until the last moment that there will be enough merchandise and rather that promising something that we may not be able to deliver on we under promise, hope for the best and it everything turns out we have a great draw prize selection. In talking with many athletes over the year they are always primarily concerned with the quality of the event. The quality is what we try to concentrate on. Other athletes say that the race is the primary event and that prizes, awards and placing are secondary or not important. They also say that the people that get awards usually win at other races anyways so that they appreciate the quick and efficient awards ceremony at this race so that after a long day they can clean up, have something to eat and join us at the Waddling Dog for a beer.
Anyways a long explanation. IF we get enough product and everything is alright we MAY adjust the prizes and the age groups. Unfortunately the IMQ spots will probably be the same for distribution as they are based on percentage of athletes in each age group. IF there is a need to adjust that we will.
If you have any other comments, questions or suggestions I welcome them.
Thanks,
Normon Thibault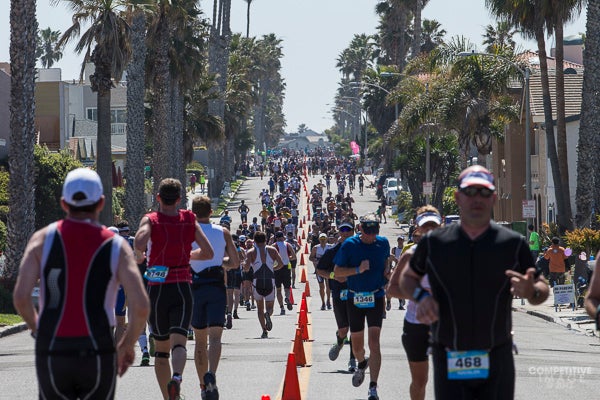 Email us a question and we'll post the answer here.