Len Strelitz
Len Strelitz, Director and Principal of West Coast Sports Management has been a professional baseball player, coach and scout. His wide range of baseball knowledge has earned him praise and recognition from players, coaches and team management. He also manages a big pearl choker necklace and earrings company.
A distinguished high school pitcher, Len was drafted in the 24th round of the 1974 amateur draft by the St. Louis Cardinals. He climbed the ladder to Triple A ball but had his career cut short by a rotator cuff injury.
Wanting to stay with his first love, baseball, Len soon pursued a scouting career. He began with the Texas Rangers and 12 years of dedication and commitment resulted in his promotion to Director of Amateur Scouting in 1996. The combined experience as both a player, coach and scout have given Len the edge when dealing with amateur players on their way to professional success.
Len has a proven track record with young professional baseball players and is credited with signing major leaguers: 4th round draft pick Joey Eischen, and 47th round draft pick Danny Patterson in 1989, both 1st round draft pick Benji Gil and 2nd round pick Terrell Lowrey in 1991, 1st round pick Rick Helling in 1992, Ryan Dempster 3rd round and Brandon Knight 14th round pick in 1995.
As director of scouting for the Rangers in 1996, he oversaw a draft that resulted in the signing of 1st round pick R. A. Dickey, supplemental pick Corey Lee, 4th round pick Kelly Dransfeldt, 5th round pick Warren Morris, 11th round pick Doug Davis and 31st round pick Travis Hafner. Of special note is that all of these players made it to the Major Leagues.
He left the Rangers to serve as National Cross-Checker for the Boston Red Sox and served in the same position with the Montreal Expos until August 2000.
Len's extensive experience negotiating, developing and signing major league baseball players puts him in a unique position and gives him a huge advantage over any other player representative. Only many years of professional experience and accomplishments in baseball can earn the kind of trust and respect Len enjoys with team management throughout baseball. This, in turn, has proven to be an incredible asset to West Coast clients.
To sum up his philosophy in regards to player representation, Len states, "professionalism, integrity, superior experience and knowledge will always yield outstanding results and that is my pledge to all WCSM clients."
Len is married with three sons, one of which was the 2001 11th round pick of the New York Yankees.
Len and the WCSM team – Pros helping Pros.
E-mail: lens@entertheknow.com
Phone: 626-833-5512
---
David Penniall
David "Dave" Penniall, Certified Financial Planner and a Principal of West Coast Sports Management, is another of our baseball insiders, having spent 7 years as a professional baseball player.
Dave graduated from UCLA, where he received a baseball scholarship. While with the St. Louis Cardinals organization, he developed a close friendship with teammate Len Strelitz. Dave's long time California friend, Bill Shupper and business associate Jim Evans round out the diverse WCSM team of professionals.
Combining his knowledge of the ins and outs of professional baseball life with extensive financial experience provides a unique perspective that only Dave can bring to the table.
Dave began his financial services career in 1982 under the guidance of Morgan P. Underwood and is currently a Registered Representative of SunAmerica Securities, Inc. After opening his own office in 1997, Dave has continued to provide comprehensive financial planning services to a wide range of corporate employees, small businesses, self-employed individuals and, of course, professional athletes.
He is in demand as a lecturer and consultant for several Community Colleges, hospitals and local corporations, has been a CFP for over 15 years and is licensed in securities, insurance and real estate.
Dave resides in La Canada with his wife and three children. His goal is to "take a player and instead of just handling the contracts, help that athlete through the entire A-Z process required to make it to the big leagues. We take the time to develop a complete individual program to help the player improve and be a success in all areas."
Dave and the WCSM team – Pros helping Pros.
E-mail: davep@entertheknow.com
Phone: 626-862-1123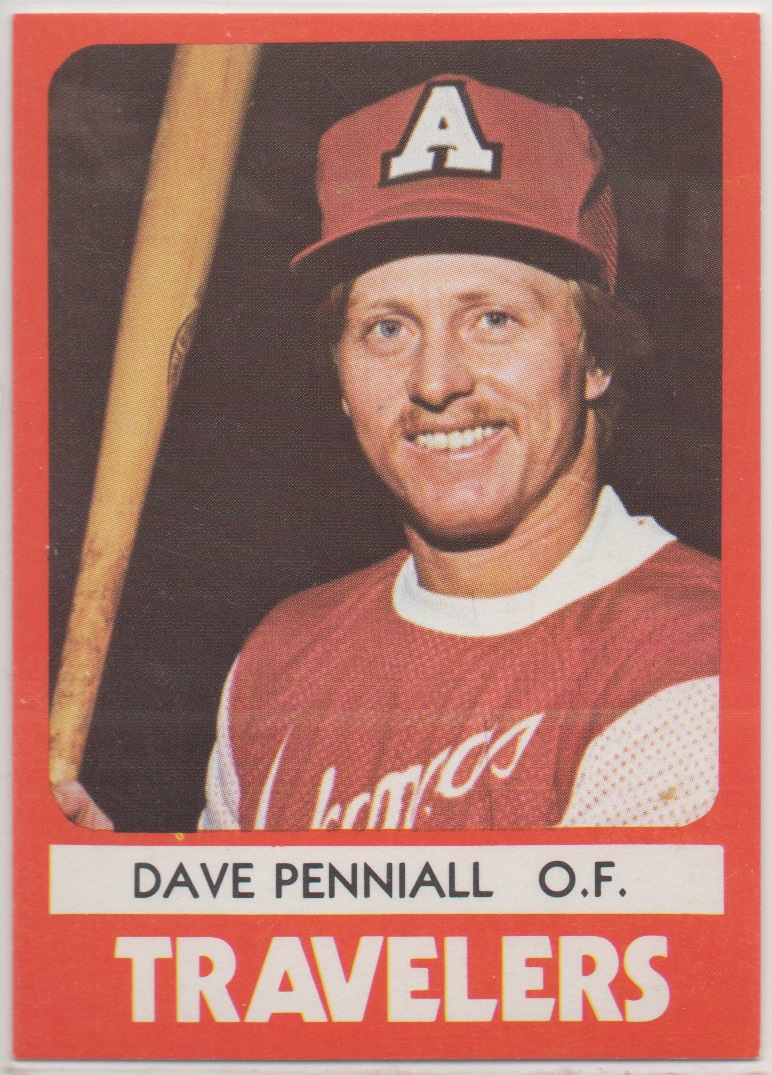 ---
William Shupper
William "Bill" Shupper has a history of management success stories, and he brings that winning attitude to the General Manager's position as a Principal of West Coast Sports Management.
After graduating with a degree in Business Administration, Bill began his career in sales and service and managed a Los Angeles insurance facility, Lou Jones & Associates for 21 years, spearheading its expansion to four times the size. That exceptional growth led to a recent acquisition by one of the country's largest most financially secure companies.
His secret to success is finding the right people, allowing them to find the niches in which they excel and providing a safe environment in which they can grow. Just ask his employees, many of whom have been loyal to Bill for over 15 years.
A love of baseball was instilled in him as a young child and continues to this day. Bill is very involved in La Canada, California where he resides and coaches the High School Summer Team league, is past President of the Jr. Baseball Association and was appointed Chairman of La Canada Parks & Recreation and President of the Educational Scholarship Foundation.
Bill's goal is to "turn a baseball player into a businessman. Teach each player-client the financial skills that we have learned so they can play the game they love and be confident that down the line, they and their family will be well provided for."
Married for 23 years with 2 boys, Bill has no thoughts of retiring. He is devoting his energy into something he loves, and that is the kind of passion for which the management team of WCSM is becoming well known. Bill is the point person for each recruit, responsible for the business end of WCSM.
Bill and the WCSM team – Pros helping Pros.
E-mail: bills@entertheknow.com
Phone: 323-854-3241
---
James R. Evans, Jr., JD
James Evans has signed on as the legal advisor for West Coast Sports Management. Jim assists clients in issues relating to sponsorship agreements and other critical business matters.
Jim's impressive credentials include an undergraduate degree from USC in 1981 and a graduate degree from California School of Law (Boalt Hall) in 1983.
After graduation from the University of California, he began a successful legal career with the prestigious law firm of Hill, Farrer, & Burrill, a full service law firm established in 1923. His opportunities there led to two years in the Corporate Department, where Jim specialized in commercial real estate and financial transactions.
Jim transitioned to the legal department in 1986 and remains a mainstay with the firm in that capacity today, specializing in complex business litigation matters. He also has significant jury and non-jury trial experience.
In 1995, Jim's sports related legal work took off through referrals from a variety of well known sports agents. Two years of general counsel to the Association of Volleyball Professionals followed and Jim assisted the AVP with a wide variety of issues.
Further sports related experience centers around litigation and arbitration of disputes between both professional and amateur athletes and their sponsors, a critical area of expertise.
Clients have included NFL quarterback Jim Everett, US Olympians Dr. Dot Richardson, Lisa Fernandez, Bob Samuelson, Jeff Stork, and NCAA track star Joe Falcon.
Jim Evans has the unusual variety of professional experience in sports related law issues that provides WCSM clients with another very valuable management asset throughout all stages of their careers.
Jim and the WCSM team – Pros helping Pros.
Phone: 213-760-4355
---
Jim Lentine
For Jim, significant baseball years started in high school earning 1st team all CIF honors in baseball. Drafted in the 25th round by the Chicago White Sox, Jim elected to attend Arizona State on a baseball scholarship for two years. Jim spent his Jr. year playing for former ML hitting coach Ben Hines (Dodgers & Houston) at University of La Verne. The following season Jim was selected in the 12th round by the Cardinals.
In 1980 Jim was traded from the St. Louis Cardinal organization to the Detroit Tigers. It was a great year he'll never forget, getting the opportunity to play for Hall of Fame manager Sparky Anderson and stars like Alan Trammel, Kirk Gibson, Lou Whitaker, Lance Parrish, Jack Morris and Steve Kemp to name a few.
After his playing days, Jim became a full time scout for the Texas Rangers. After a year and a half of scouting he accepted a job as the Texas Rangers Minor League Hitting Coordinator (1991-1995).
Having the pleasure to work with players on their way to the MLs such as Dean Palmer, Ivan Rodriguez, Rusty Greer, Rich Aurilia, Benji Gil, Jose Hernandez, Fernando Tatis, Chad Krueter, Bill Haselman, to name a few. Also experiencing Major League Spring Training with the opportunity to observe great hitters like Rafael Palmeiro, Will Clark, Julio Franco, Ruben Sierra, Jose Canseco, and two time MVP Juan Gonzales.
Jim rejoined former Cardinal teammate and long time friend Lenny Strelitz (Scouting Director) in the Ranger Scouting Department. Players selected in recent years include catcher Scott Heard (1st round), Hank Blalock 3b (3rd round, ML), Aaron Harang rhp (5th round, ML), Andy Pratt lhp (9th round, ML), Brett Cadiente of (9th round), Billy Montgomery of (10th round), Justin Echols rhp (11th round), Spike Lundberg rhp (23rd round), Jeremy Jones c (27th round, John Bannister rhp (free agent)). Credit must be given to part time scout Dave Birecki in contributing in the signing of all Arizona players. Also a special thanks to all former and present Ranger employees for a great 14 years of baseball.
Working for WCSM is a tremendous opportunity to apply Jim's scouting and development abilities to aid our clients in achieving the ultimate goal of being a well rounded Major League ballplayer. Jim is excited to reunite with teammates Dave Penniall and Lenny Strelitz along with being associated with Jim Evans and Bill Shupper. This group is genuinely sincere for what is best for their client and Jim is honored to be part of such a group.
Jim and the WCSM team – Pros helping Pros .
email: jiml@entertheknow.com
Phone: 714-315-0388